Castles Inventory Database EBIDAT
To this day, we do not know how many castles there are or were in Germany for although the various German States have data collections which, in addition, are split up into specialist conservation fields, they are not coordinated at federal level.
The Europäisches Burgen-Institut DATabase is a castles database housed at the European Castles Institute.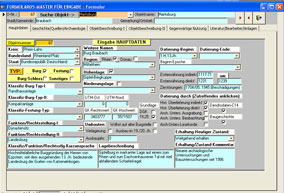 With its centralised facilities the EBI is an ideal location for the constant, supra-regional recording of data on castles. A working party initially created a computer-supported database (using Microsoft Access software) and the main data on the castles were inputted into the various modules.
The purpose of this 'central castles register' is not only to record still extant sites but if possible to record all sites for which evidence existed, in other words, those that have disappeared or for which the only evidence is historical sources.
This involves the recording of the extensive historical, archaeological and architectural data sources using modern archiving techniques. These are mainly texts, plans and pictures.
This database can be found on the internet at www.ebidat.de.
This is an important European project that is being executed and coordinated by the Europäisches Burgeninstitut. The main aim of this part of the project is to safeguard a unique cultural heritage and permit a comprehensive, cross-border analysis of castle sites in selected target regions.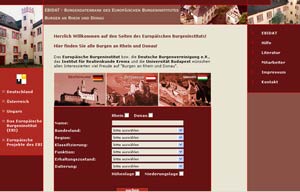 This is assisted by key partners:
Stichting Kastelenlexicon Nederland, Wijk bij Duurstede, NL
Institut für Realienkunde des Mittelalters und der frühen Neuzeit der Österreichischen Akademie der Wissenschaften, Krems; AT
Eötvös Loránd University, Faculty of Humanities, Budapest, HU
Archäologisches Institut der Akademie der Wissenschaften, Nitra, SK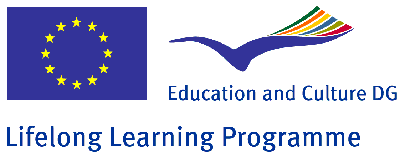 Without additional resources a project of this scope would be hard to get off the ground. We are therefore extremely grateful for the generous financial support of the European Union project Culture 2000 for this part of the project, recording castles in the Rhine-Danube region. It was this funding which enabled us to create an internet site for the main elements of the database.

The internet version brings together the main information from our Access database arranged for ease of access and cross-referencing. The sober facts are supplemented with up-to-date photos, historical representations and ground plans.
This database can clearly only be a first access to specific sites. It has two key advantages over traditional publications: computer processing permits searches according to individual types, terms or concepts, and in any choice of regions; it also permits rapid updating with new research results. Once this first stage is complete the database will be constantly supplemented with new data sets.