Series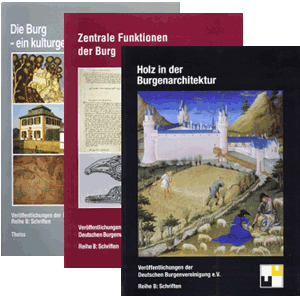 Along with individual publications on Marksburg and castellology we also publish various thematic series.

Series A is primarily devoted to research by individual academics and scientists, such as dissertations, while Series B covers conferences organised by the DBV and other general topics. Series C was launched after the reunification and covers the castles and manor houses of the former East Germany.
Even more recent is Series D, guides to individual castles. The practical advice series, also available to download, gives succinct assistance for the rehabilitation and restoration of monuments.

The publications can be ordered online.